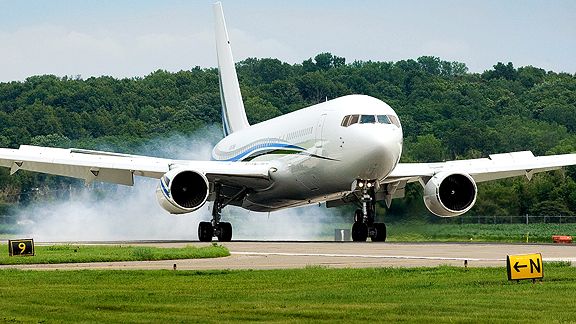 As we know The Open Championship is being played the week after next. Which of course is on the other side of the planet, from where all the pampered PGA Tour player's normally ply there trade. With the John Deere Classic (formerly Quad City Open?) on this week that would normally make for a pretty damn quick turn around. Finish at the JD Sunday night, assuming you make the cut of course. And you then want to be in the land of the Brit's by Tuesday morning at the latest.
The John Organizer's have come up with a solution. They charter a plane with a 100 seats, which will have you over the pond, direct flight of course by early Monday morning. Brilliant. The tournament committee came up with the idea to encourage more top tier player's to play there event, without having to stress and worry about there travel. Seats can be bought for $1250US with each player allocated 3. Of course the money goes to charity. It's cost's the tournament guys are 300K to put the plane on, but that is only half the price. The Canadian Open which the week after uses the same plan to get players/caddys from Britain to Canuckland.
Incidentally, it is also the same plane used by NBA team Dallas Mavericks. So head and legroom is a non issue. Unless there are some 7ft pro golfer's around that I haven't heard of.